PACK-IT™ Mixed Cube Set M/M/M
Skip to product information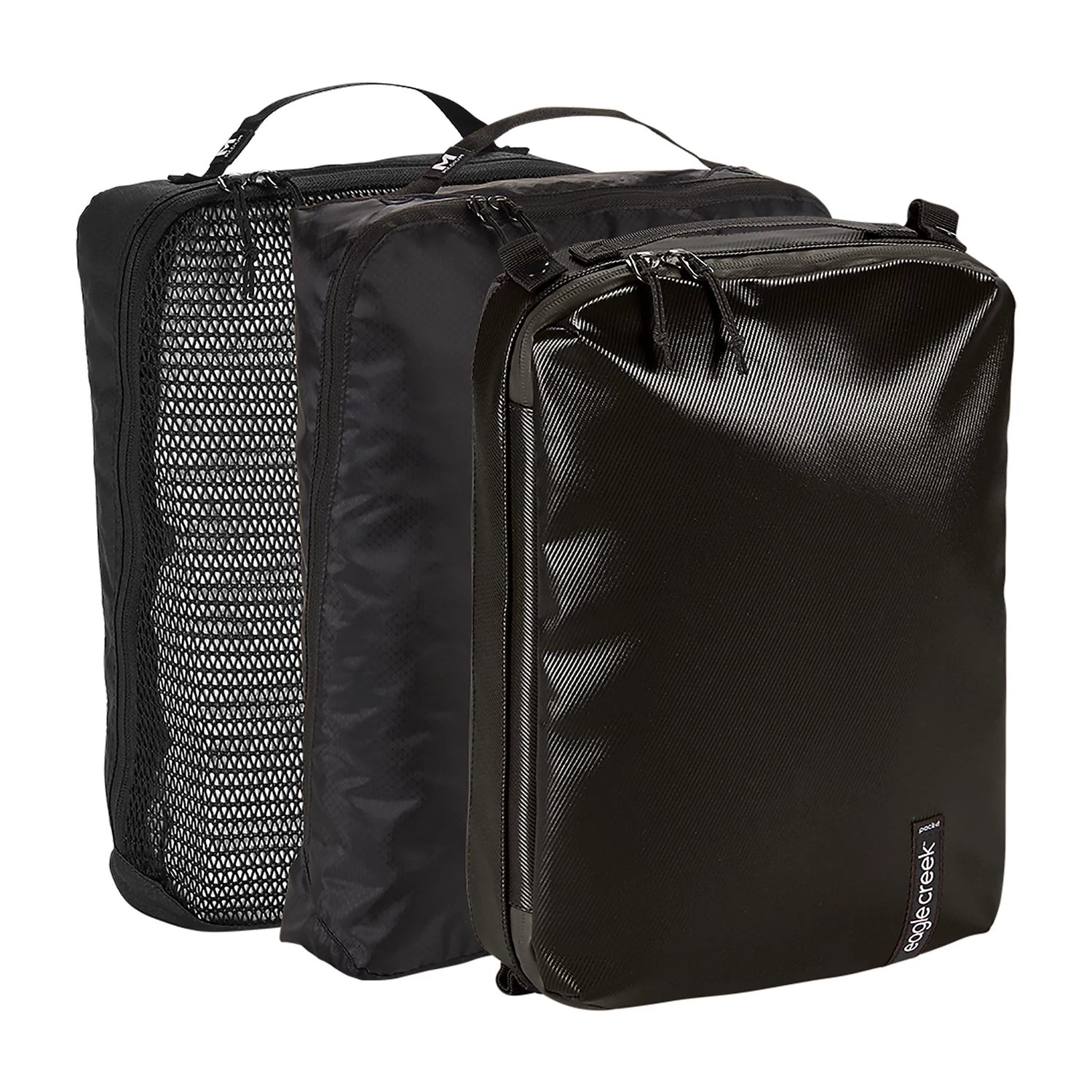 PACK-IT™ Mixed Cube Set M/M/M
Regular price
Sale price
$68.00
Unit price
per
Eagle Creek's Pack-It™ Cubes are the best on the market. The Pack-It™ Mixed Cube Set M/M/M gives you a taste of each type of Cube. You see, we designed these packing cubes based on how you're using them. Medium-sized cubes are hands-down the most versatile for packing clothing: The Reveal Cube gives you a nice long look inside, the Isolate Cube contains your stinky stuff with Protx2® antimicrobial treatment, and the Gear Cube is used for just that—gear. Trust us, you'll impress yourself when you pack with this set… as well as the friendly folks at TSA.
Read MoreLess

Backed by our No Matter What® Warranty
If a bag breaks, our repair team makes it right.
Learn More
Keeping Bags from Landfills.
Our Warranty Covers

Wheels

Handles

Zippers

Fabric Tears

Frames

Buckles
Easily roll or fold clothes and save up to 30% space